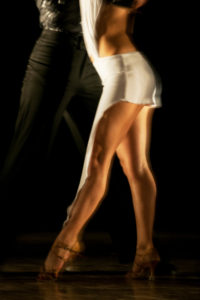 Adult Group classes as well as Private Instruction is another facet of our dance program at CDC. Styles offered range from Latin dance (Salsa, Cha Cha, Bachata, Merengue), Country Western, Ballroom, Swing, Ballet, and Tap.
GROUP CLASSES can be offered in "Mini Sessions" which are usually 1 or 2 hour long one-time classes, 2 week sessions, or 4 week sessions. Group Classes are scheduled sporadically throughout the Season. If you would like to be alerted when group classes are scheduled, PLEASE LIKE CITY DANCE CENTER OF FACEBOOK! Adult Group classes will also be listed on our website.
PRIVATE INSTRUCTION is another popular choice for our Adult dancers. Private lessons can be tailored to your individual needs and are provided for all styles of dance, and social / ballroom dance. If you would like to schedule private lessons, please call our studio at 409-434-1348 or email Jacey@citydancecenter.me
Private Instruction Pricing
Individual
$45 per Hour

$105 for Three 1 hour privates (requires a $50 Deposit)
Couples
$65 per Hour

$165 for Three 1 hour privates (requires a $50 Deposit)
Refund policy
We do not offer refunds on classes that are paid for or missed classes. If you sign up for a class, and cannot attend, you will have a credit on your account, which you can use for another class or workshop of your choice.
Cancellations of Private Lessons
CDC requires at least 24 hours notice if cancelling a private lesson. If 24 hour notice is not given, rescheduling cannot be guaranteed.