Jacey Garcia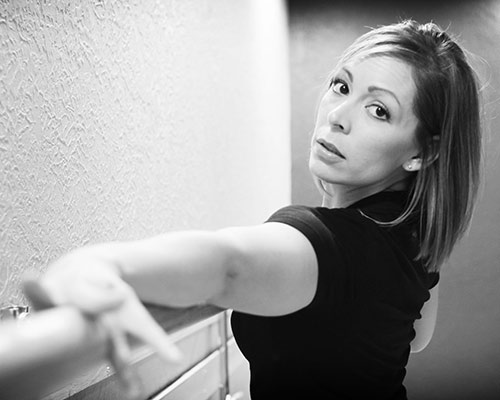 Jacey is the owner and director of City Dance Center, which opened in the Summer of 2008. She attended Oklahoma City University on a dance and academic scholarship and graduated with honors holding a Bachelors of Science Degree in Dance Management. Jacey has more than 25 years of professional dance training and performance experience.
Performance highlights include the 2011 and 2012 Las Vegas Salsa/Mambo Showdown at The Tropicana LV, the Bacharengue Showcase directed by Eddy Deynes in Houston, TX, numerous stage performances with the OCU American Spirit Dance Company, the 1996 Atlanta Olympics, Dallas Cowboys halftime and pre-game show, and the Houston Rockets halftime show.
Jacey began taking ballet at the age of 3 years with Debbie Broussard of Groves, TX. At the age of 11, Jacey started training with Keely Jardell and was a member of the KJSD award winning competition team. From the age of 11 to 18, Jacey attended numerous dance conventions and competed throughout Texas and Lousiana. Jacey was also the PNG Indianette Captain in 1996. Her training continued in college where she had the honor of learning from some of the best instructors in the industry including Jo Rowan, Lynn Cramer, Liz Reiter, Kay Sandel, Erin Farmer, Gus Giordano, and Rhonda Miller.
In recent years, Jacey has added Latin dance to her repertoire that includes ballet, jazz, tap, and contemporary. Studying with local instructor B.J. Martinez, she has expanded her dance knowledge to include Salsa, Cha Cha, and Afro Cuban. Jacey also has had the privilege to study Latin dance with Eddy Deynes (Salsa Eddy) from Houston TX, and Fernando Sosa and Tatiana Bonaguro from Milan Italy.
With the belief that to be a good dancer and teacher, you must continue to take class, learn new techniques, and think outside the box, Jacey's goal is to instill this approach to dance in her students. She loves her amazing, funny, and talented students and continues to be inspired by them every day!

Danri Fondren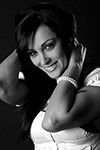 Danri has more than twenty years of dance performance / teaching experience and holds a B.S. degree in Dance from Lamar University. Her many accomplishments include Dance Captain of the Lamar University Spirit Team, member of the Lamar Dance Association, Nationally certified adjudicator, and National All Star Dance Team / All American Dancer. In addition, Danri was a Lieutenant for two years and then Captain of the Lumberton Raiderette Dance Team. Performance credits include the American College Dance Festival Association, Walt Disney World, the Neiman Marcus Children's Christmas Parade, Carnival Cruise Lines, the Alamo Bowl, and many concert performances with Lamar University. Danri teaches a variety of dance styles including hip hop, jazz, acrobatics, cheerleading, ballet, and tap, and she is the co-director of CDC's award winning dance competition team.
B.J. Martinez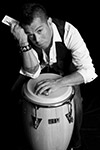 B.J. is the founder and director of SOULSA, an adult Latin Dance Performance Company. He also teaches Latin dance for kids as well as adult Salsa classes at CDC. B.J. got his start with Latin music and then segued into dance in 2004 with renowned salsa dance instructor Eddy Deynes (aka "SalsaEddy") With the intention of educating people on not only how to do the steps, but the real roots of salsa music and dancing, B.J. began teaching and now has many devoted students that are dedicated to learning all aspects of Salsa and Latin Dance. While continuing his dance training, B.J. has studied with Fernando Sosa and Tatiana Bonaguro of Milan Italy, Lucia Dargam of Argentina, and Marco B. from Milan Italy. Recent performance credits include the 2011 and 2012 Las Vegas Salsa/Mambo Showdown, the Bacharengue showcase in Houston, TX, and many local performances throughout Beaumont and South East Texas.